How We're Different
Rubber Dummies are safer, more realistic, more durable and more dynamic than two-dimensional paper or steel targets.
Who is it For?
Rubber Dummies are made for shooters – handguns, rifles and even shotguns. Rubber Dummies offer advantages that steel and paper targets just can't. If you're a shooter looking for the most realistic training target on the market, then Rubber Dummies are for you.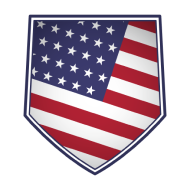 Making our products here in the US is an important cornerstone of our business. Based in Tempe, AZ, we use 100 percent recycled rubber poured into precision molds. Our steel stands, available in three heights, feature AR500 steel tops, ⅛" steel bases and easily replaceable ¾" plumping pipe.
​​Composed of a self-healing compound, capable of taking thousands of rounds and clearly showing shot placement, Rubber Dummies also can be used for edged weapons training as well as other less-than-lethal weapons.