Our Founder, Mike Lessnick, has been shooting recreationally since he was a teenager. While practicing some defensive training drills at the range one afternoon it became apparent to him that flat targets like paper and steel are good, but something 3 dimensional would be better. No one is ever assaulted by a flat piece of paper or steel so why would we train to defend ourselves on them?

After over a year of research Mike couldn't find a 3D target that was affordable to most shooters and law enforcement agencies. Having a background in machining and manufacturing Mike set out to make one and Rubber Dummies was born. Testing ensued for over a year with 1000's of rounds being shot at Dummies. Having been a consumer in the firearms world for so long Mike wasn't about to sell Dummies unless he felt it was a good product.

Mike's family was instrumental in the success of Rubber Dummies as well. With their help and encouragement local gun shows became a regular weekend event. Soon sales picked up and a few social media pages started raving about them. With growing concerns over our personal safety and a large Pro2A movement Rubber Dummies soon became another popular tool for defensive training.

We now have sold Dummies to thousands of shooters and professional trainers, hundreds of Law Enforcement agencies, every branch of the US Military and to all types of customers in many other countries. We continue to be a family ran company and we are proud to be another one of Americas success stories.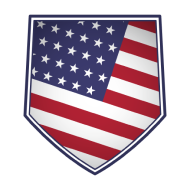 Making our products here in the US is an important cornerstone of our business. Based in Williams, AZ, we use 100 percent recycled rubber poured into precision molds. Our steel stands, available in three heights, feature AR500 steel tops, ⅛" steel bases and easily replaceable ¾" plumping pipe.
How We're Different
Rubber Dummies are safer, more realistic, more durable and more dynamic than two-dimensional paper or steel targets.
Who is it For?
Rubber Dummies are made for shooters – handguns, rifles and even shotguns. Rubber Dummies offer advantages that steel and paper targets just can't. If you're a shooter looking for the most realistic training target on the market, then Rubber Dummies are for you.
​​Composed of a self-healing compound, capable of taking thousands of rounds and clearly showing shot placement, Rubber Dummies also can be used for edged weapons training as well as other less-than-lethal weapons.